Service Levels
Choose the package that fits your web needs best.
Free: Your Personal Website
Web Publishing is a free website service for the NC State community. All students, faculty, and staff at NC State can build as many websites as you want in the Web Publishing service—100% free.
When you build a free website with Web Publishing, you get:
Your own website at a [something].wordpress.ncsu.edu URL.
A curated set of themes and plugins to extend your website, including the NC State Theme designed by University Communications. (Additional themes and plugins are not allowed at this level.)
Access to learning resources
Support from the NC State Help Desk when you need assistance.
Your website must be renewed every year. Renewal notifications go out in July, and websites that aren't renewed are removed from the service by September.
Learn More: Some restrictions apply
Full details and fine print are included in the service agreement you'll see when you register your website. But here are the highlights:
OIT provides support for your website, which means we manage the hosting service, keep WordPress updated and secure, and are available to answer questions.
You're responsible for providing OIT with accurate and up-to-date information about your website. Most importantly, that means telling us who is authorized to make decisions about your website. If it's just you, that's easy! If it's also someone else at NC State (in your research group, in your department, other friends, etc.) then you're responsible for telling us who those authorized users are.
You're also responsible for creating and maintaining the content of your website—and OIT won't help with that. That responsibility includes:
Following any applicable laws, including (but not limited to): FERPA, HIPAA, GLB, ECPA, and CFAA.
Following any applicable University policies, rules, and regulations. In particular, you must adhere to the University's Computer Use Regulation and the University's Data Management Procedures Regulation. No purple or red data may be stored in your website.
Following any other community standards and expectations articulated by the University.
Making your content accessible to everyone, including people with disabilities. That includes meeting WCAG 2.1 AA or better. (Contact the IT Accessibility Office for additional information.)
Only using content that you're permitted to use and distribute. Don't upload other people's intellectual property without permission.
Failure to meet these requirements may result in your website being temporarily or permanently removed. OIT reserves the right to suspend your website while we investigate a complaint.
If your website is being used for official business on behalf of NC State or a unit within NC State, you are required to follow the university's brand guidelines.
Additionally, certain use cases are not supported in Web Publishing, including:
Standard: "Website in a Box"
The Standard level ($324/site/year) is a "website in a box." You get everything you need to build a professional and functional NC State website that meets the needs of most campus units. Even if you don't have web developers on staff, you can launch your website quickly and easily.
At the Standard level, you can use any third-level domain (eg. [something].ncsu.edu) or any fourth-level domain (eg. [something].[collegeorunit].ncsu.edu). Learn more about university URLs and domain approval.
This service level is a good fit for:
Individual departments
Centers and institutes
Faculty clusters and other interdisciplinary projects
Research groups and labs
Any other campus group with an FAS or Project number for interdepartmental billing.
(Note: At this time, we are not able to accept Ledger 5 funds.)
Learn More: What comes in the box?
First, you get a WordPress website — with all of the basic features that come with WordPress. That means you can:
Build pages
Write blog posts or news articles
Upload and embed images and other media files (2 GB of quota)
Add other users to create and edit content
At the Standard level, you get the NC State Theme, designed by University Communications. Your website will look and feel like an official NC State website.
You also get several plugins that you can activate to add more functionality. These include plugins that allow you to:
Display events from the university calendar
Build a "people page" that automatically syncs with the university directory
Control access to select pages using Shibboleth
Connect to the campus Newswire news syndication service
Build forms to collect information and initiate a business process
Send email notifications (eg. form confirmations) via a generic account
Connect your website to a generic account's Google Drive
Custom: WordPress-as-a-Service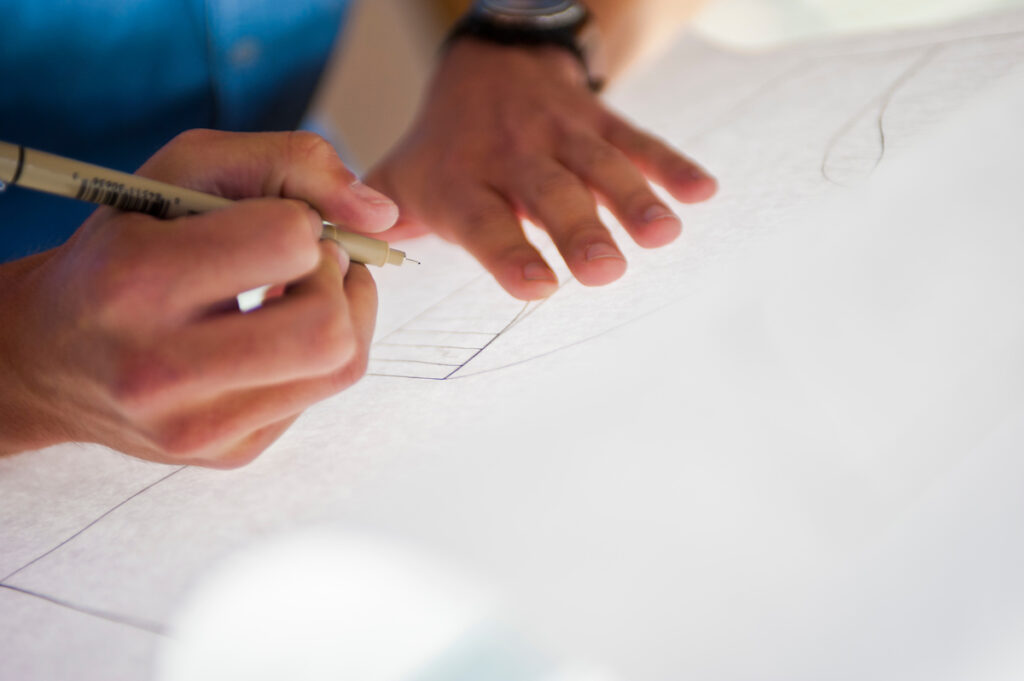 At the Custom level ($360/site/year), Web Publishing follows the "WordPress-as-a-Service" model. We maintain WordPress, you build the website that you want to build.
The Custom level is a good fit for:
Websites that require specific themes or plugins not included at the Standard level
Websites at non-NCSU URLs or certain ncsu.edu URLs not supported at the Standard level
Units with in-house web developers building custom themes and plugins
Units working with University Communications on a custom theme and specific visual identity
Units working with an outside vendor for custom development
Learn More: What is WordPress-as-a-Service?
If you're familiar with terms like SaaS or PaaS, you've probably already got a good idea of what WPaaS is all about.
You're paying OIT to manage and maintain the WordPress application, the web hosting space, and all of the infrastructure that supports your website. You don't have to run WP core, theme, or plugin updates, we'll do it for you on a regular schedule.
You're also paying OIT to support WordPress for you. Even if you're doing something custom, your website will be fully supported by the NC State Help Desk and OIT's Design & Web Services team. We'll make our best effort to answer any user questions before they reach you.
Basically, we take care of all the WordPress-y parts of having a WordPress website. You get to focus on building and deploying whatever custom functionality you need.
There are a few restrictions:
All themes and plugins have to pass our code review process. It sounds scarier than it is. We're mainly screening for security vulnerabilities and accessibility issues, and gathering information to help us better support your website.
You're responsible for maintaining the license keys for any themes or plugins that you pay for. Unlicensed code gets removed from the service.
If you're building a custom theme or plugin, you have to deploy it through the NC State WordPress Package Repository (Cthulhu).
If you're working with an outside vendor to build a custom theme or plugin, they have to follow our vendor guidelines.
The plugins you choose or build cannot require network activation. They have to work when activated on a site-by-site basis.
If you're building a web app that's not a WordPress plugin, you can't deploy it here and you have to find other hosting. That's the "WordPress" part of WordPress-as-a-Service.
Web Publishing is not a PCI-compliant service. If you're doing any kind of payment processing, you must work through Merchant Services.
There are more restrictions included in the Web Publishing SLA, but those are the big ones.
Bulk-Rate Pricing
The Custom level is also available at bulk-rate pricing ($2,250/year + $36/site/year). If you have seven or more websites, the bulk rate makes sense for you.
Bulk-rate pricing is a good fit for:
Colleges and divisions building an organization-wide web presence
Units that want to launch a personal website service with requirements not met by the Free level (eg. "blog about your experience" websites for students participating in a program)
Learn More: How does the bulk rate work?
You work with us to define your "service offering"—your custom collection of themes and plugins.
We'll give you a unique ID for your service offering.
When requesting a new website, you'll have the option to enter that service offering ID. The new website will automatically have the themes and plugins in your service offering.
We'll bill you annually: $2,250 plus $36 for each site using your service offering (prorated by month as needed).
Beyond that, it's up to you. Want to bill back for the cost of your service offering? Totally fine, that's up to you to handle. Share your service offering ID with whoever should be allowed to create a new website.